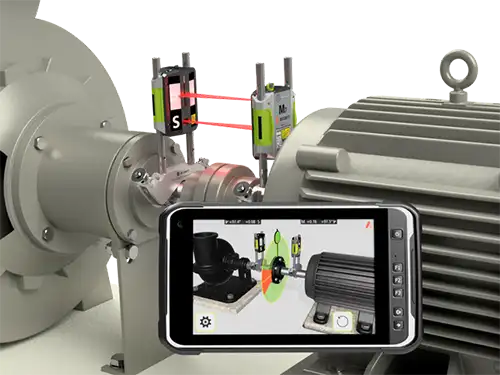 The smart app-based shaft alignment solution
This new generation of horizontal & vertical laser shaft alignment solution is the result of almost 40 years of expertise and innovation.
Integrated apps, customized technology features and easy connectivity : the AT-200 leverages technology to enhance your user experience and improve the efficiency of your maintenance teams. Providing unparalleled measurement performance and fast, precision alignment, the AT-200 improve measurement and reporting capabilities, to help you extend every critical machinery's lifespan.